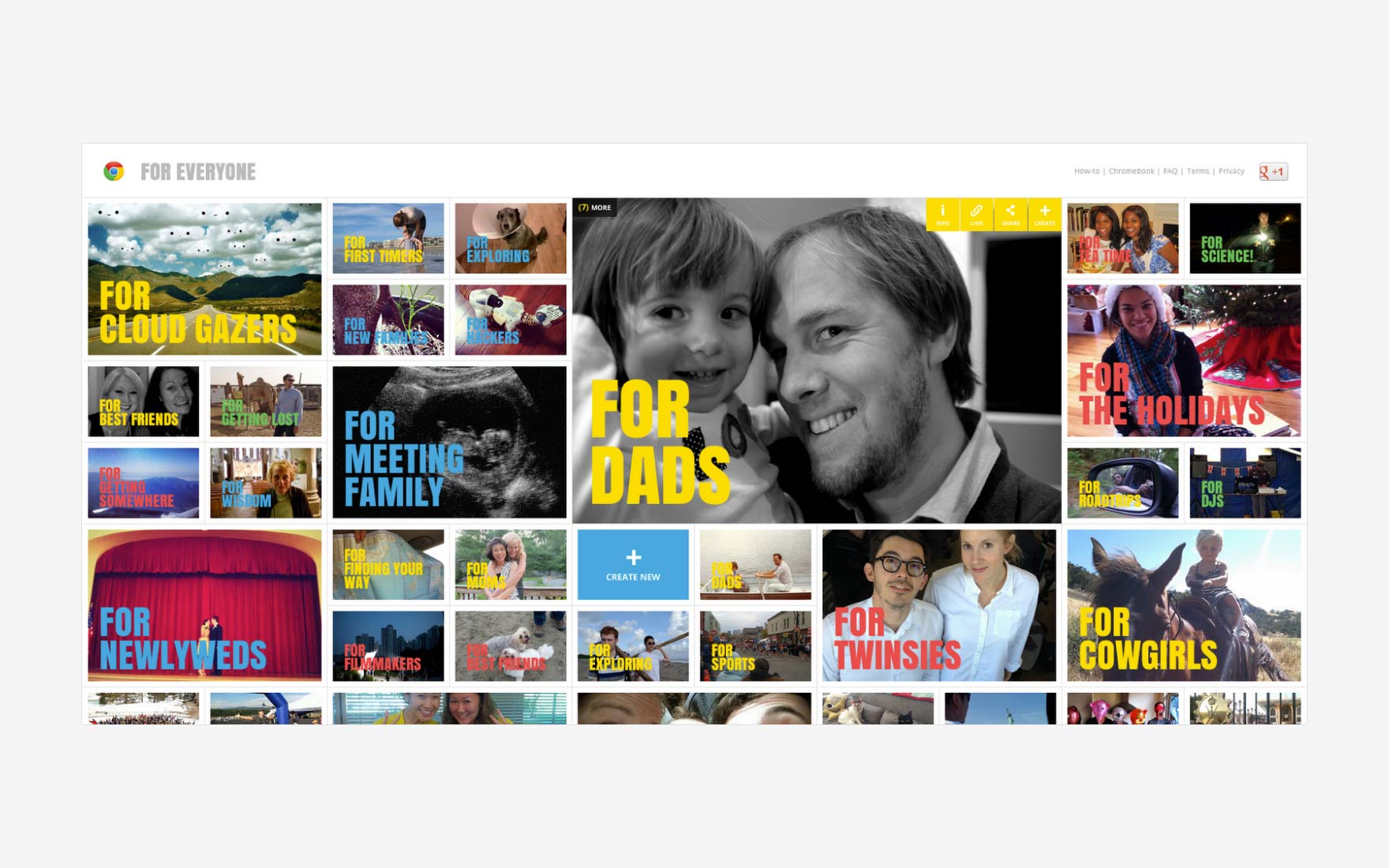 GOOGLE FOR EVERYONE
UI Design
Interaction Design
Content
An image gallery which allowed users to upload pictures of themselves. The CTA was simple: enter a 'For' phrase and image, pick a colour for your text and share it with the world.
We quickly saw the website become a spirited platform for self-expression, growing into a gallery 'For Everyone' by everyone. The website was accompanied by a Times Square experience including 9 different locations and 18 different types of digital billboard.


Over 10,700 images from all over the world were submitted and shown over the 3 day weekend. Every person received a photograph via email of their image up in Times Square..

.