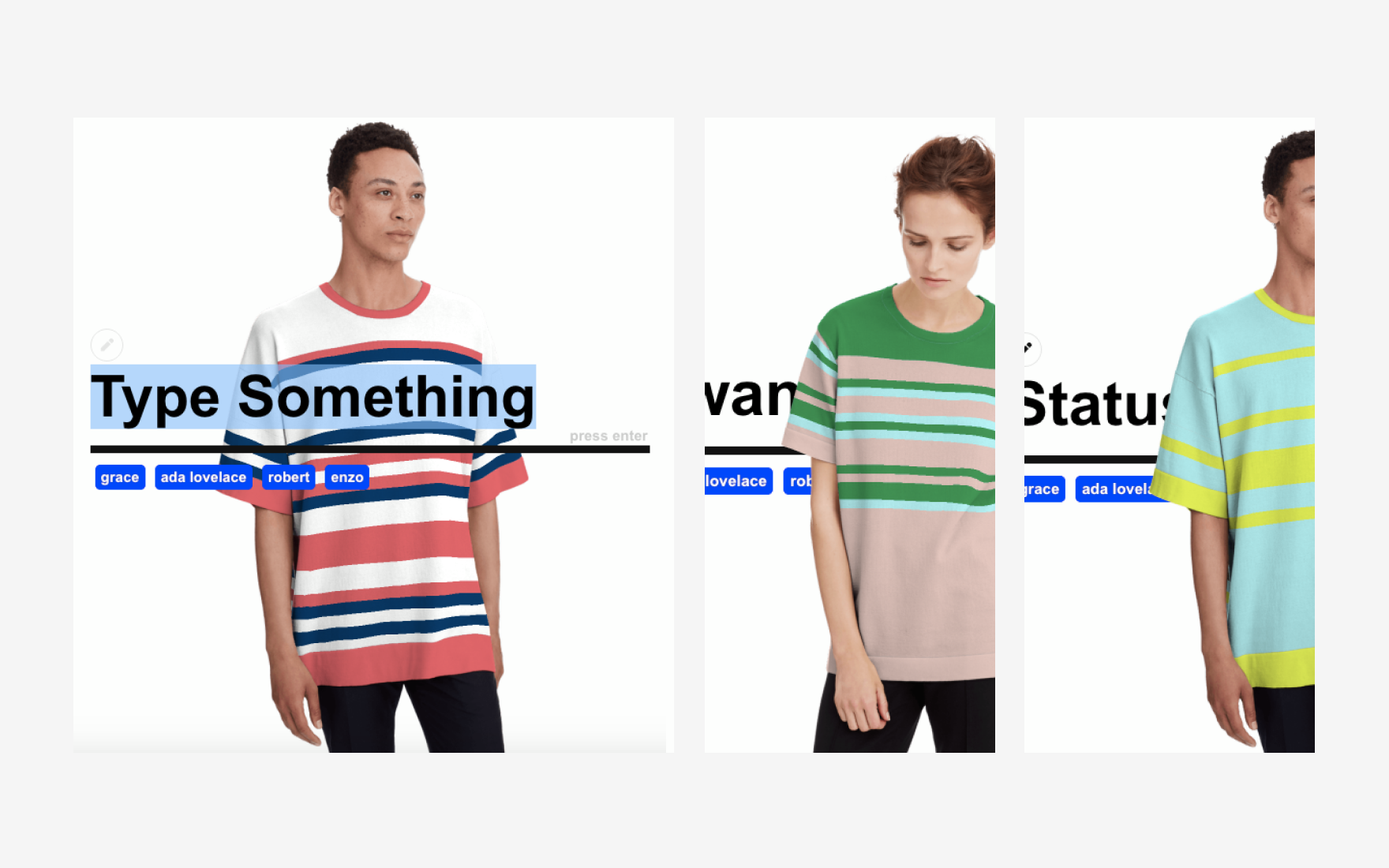 UMD SUMMER STRIPE COLLECTION
UX
UI
Interaction
Creative Direction
UMd was the experimental label of Unmade. It created proof of concept knitwear, which re-imagined how industrial knitting machines could be used; hacking their software and working them like 3D printers. We developed collections of customisable knitwear, each with their own interaction design, storytelling and marketing. In this summer collection, customers could create their own striped knitted tees using innovative interaction design.
The "I'm Feeling Lucky" configurator was a playful take on the iconic Google Search "I'm Feeling Lucky". A roulette for users who would be served a unique striped knitted t-shirt that would only ever be generated in that configuration once. The "Type Here" configurator was part of the same collection and created striping based on text entered by the user.
The shoot was influenced by concepts of a post-internet world, using locations such as Canary Wharf and No1 Poultry to highlight post-modern architectural details that complimented the collection. Photography by Hudson Hayden.